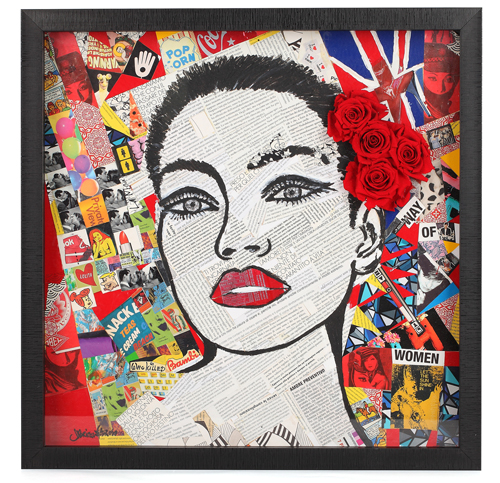 La Moda X Marianna
La Moda hand in hand with the famous artist Marianna in Italy, the creation of paintings and flowers combined with art works
Way Of Woman
Size: 50cm*50cm
Material: acrylic, puzzle, Coca-Cola bottle and eternal rose.
This piece of work is the artist's private collection, artists for many years Search about the female of the most beautiful and the most authentic text. The text from in all kinds of books and magazines, the artist cut collected.
She put these different size and texture of the text into the image of women in this picture of the skin. These words also expressed about the feelings of women on their skin.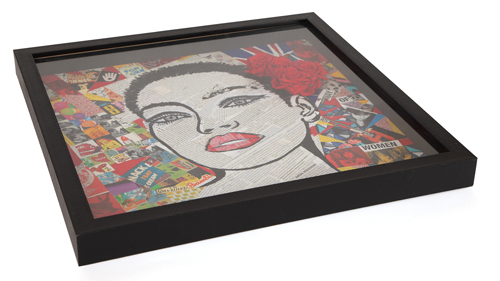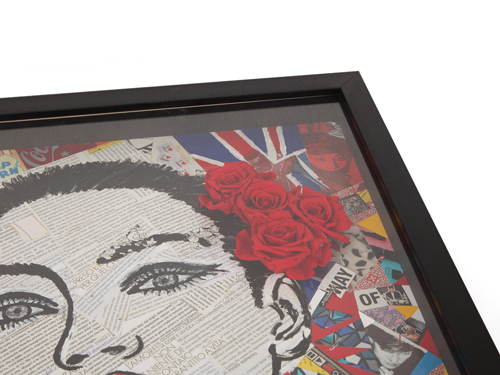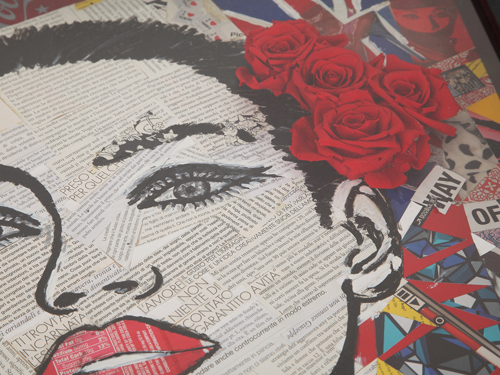 Black Diamond Portrait
Size: 80cm*80cm
Material: black plastic and rose
From this piece of creative inspiration in the works of Irish writer and poet Oscar Wilde (1854-1900) "s portrait of Dorian Gray's with" black diamond "portrays the character portrait expression of the psychology of the characters, rather than the traditional way to describe the beauty. Customers can choose rose color and position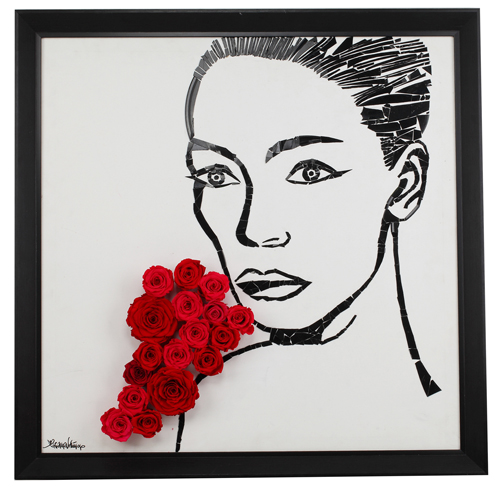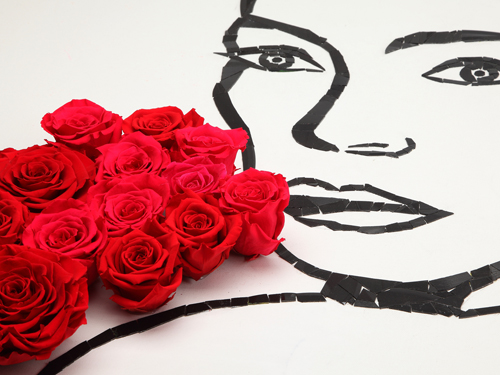 Penelope
Size: 70cm*100cm
Material: acrylic painting, mosaics, coins and Chinese living flowers
The painting can be according to the needs of customers customization has become unique in private collections. Customers can be provided to the artist (author) their photos, souvenirs, coins and like words. All customers like things will become a part of the works. Artists (author) and customers to discuss the work size, use of color and flowers, so that works become completely tailored for. Finally it will become original exclusive to your work.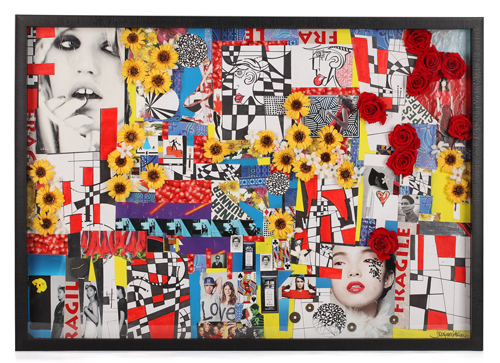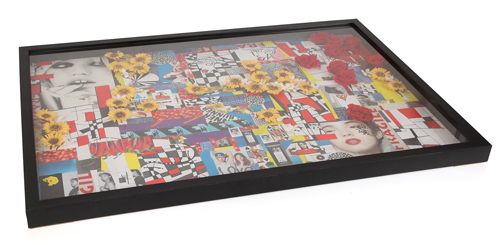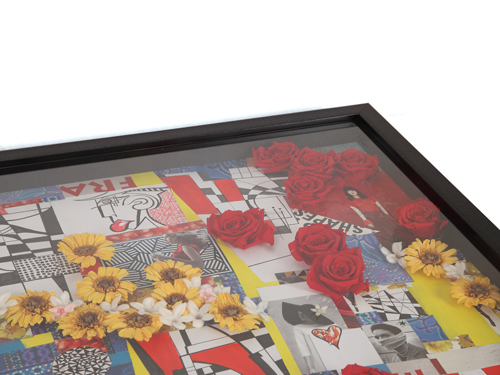 Aspettare
wait for
Size: 50cm*70cm
In life, colorful flowers, add more vitality to the whole picture.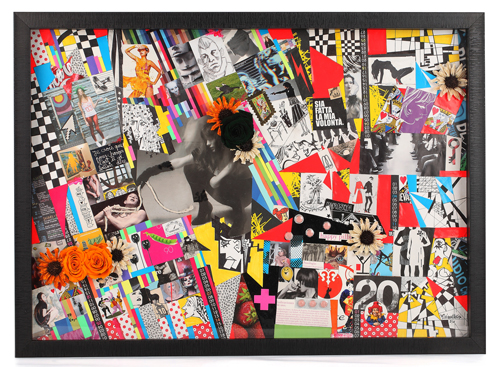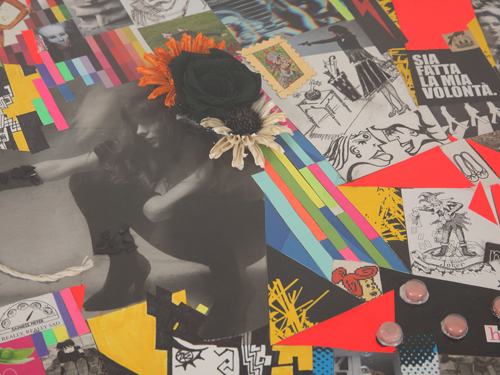 Cleopatra
Size: 70cm*70cm
Material: oil painting, black plastic, acrylic painting and rose
(1564-1616) the inspiration from Shakespeare's drama of love Anthony and Cleopatra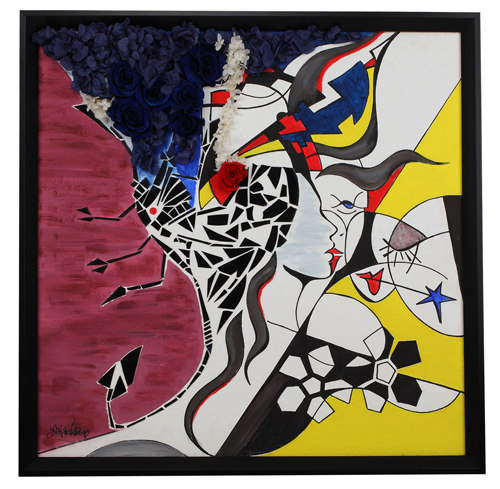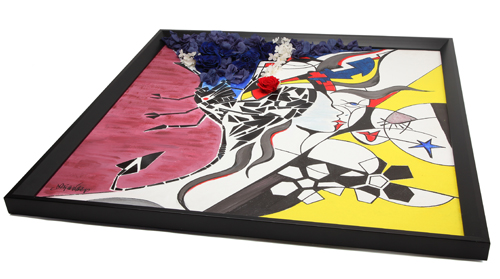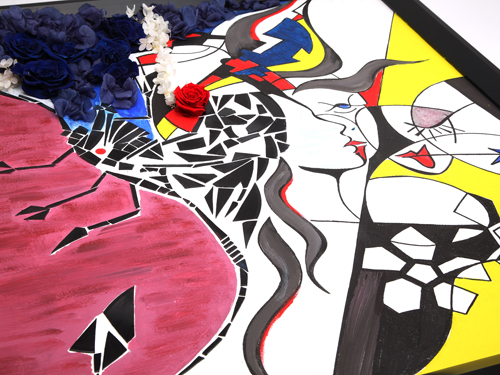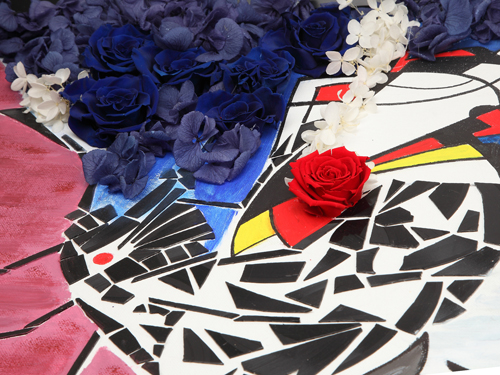 Ira Magenta
Republic of Ireland
Size: 70cm*100cm
Material: acrylic puzzle, recycled board
The painting was inspired by the Greek soprano Maria Callas, which is according to Callas and then the world's richest men Onassis in Kristina cruises efferent scandal and interpretation of works of modern art. I am not the angel, do not pretend that angel. That's not what I want to play the role of. But as I'm not a devil. I am a woman, also a serious artist. I hope others so look at me.